We should probably start with who or what exactly is a move-up buyer. If you find yourself wondering if you've outgrown your home and it's time for an upgrade, you're most likely a move-up buyer.
Upgrading your home means investing into a larger property, and potentially having two homes at the same time. There's so much you have to consider and being a move-up buyer can be super stressful. To put you at a slight ease, here's some things you should consider as a move-up buyer:
What Exactly Are You Looking For In Your New Home?
There's the obvious list of wanting more space in general, but besides that, what do you envision when you say the word home? Do you see a large backyard with a pool, or do you want a backyard full of flowers and a gazebo, or maybe you want both? You should also take time to consider the type of neighbourhood you want to relocate to. You could be seeking comfort in a quiet and distant countryside home or be in search of a place that connects you with the lively and exciting city-life. No matter what your preferences are, it's important to be clear with what you are looking for so that you can begin your search for a place you'd be pleased to call home.
Set Your Budget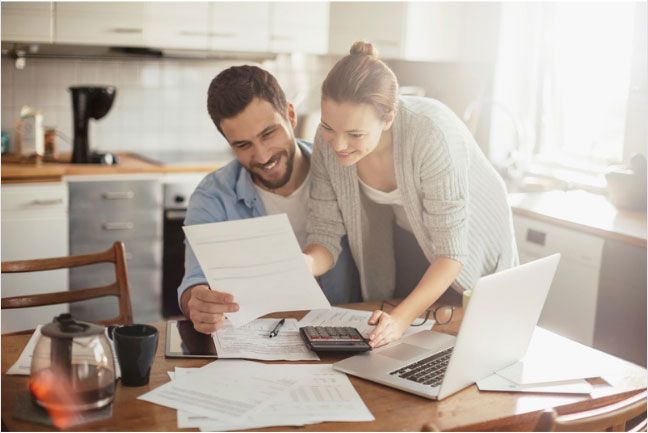 Once you know what you're looking for, set your budget depending on what you're willing to spend on the property and possibly any renovations or upgrades you'd like to set up as well. This could include things like furniture upgrades and other small renovations to make your new home just perfect. Don't forget to research your current house value. You would be able to make a more informed calculation when setting your budget if you understood your current house value to see how much more you are willing to invest into your new home.
Decide Whether You Will Buy Or Sell First
Take your time to navigate through this decision. It really depends on your personal situation and the options you have to explore when you are purchasing your new home. If you sell your home first and haven't quite found the right place just yet, you might end up settling for something less than perfect or could end up having to find a temporary rental space. If you purchase the home first you may end up with two mortgages at the same time. Talk to your real estate agent at this point in time to get a better understanding of the market and seek recommendations from friends and family as well.
Make Sure You Have The Right Real Estate Agent
Sometimes you can check listings on the market but there are often listings that are not launched live that your real estate agent could recommend for you depending on your specifications and demands. It's important to have an agent that can prioritize you and your needs to find the home of your dreams. I've been in the clients' shoes and I treat their move as seriously as if it were my own. Check out my about section to learn more about me and my work. I'm sure you'll be pleased to connect with me. Feel free to connect with me through my contact page and we can find your dream home together.